The Project
Note: This section is available in Español, Français, and Português.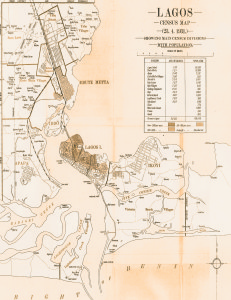 The Ekopolitan Project is a space for sharing histories and records of migration to Lagos in the 19th century.  
This sharing space grows out of the research of Abosede George, Tow Professor of History and Africana Studies at Barnard College and Columbia University. Over the years, we have conducted research in various archives on migrations to 19th century Lagos and on migrant communities in the 19th and early 20th century history of the city. 
Through the Ekopolitan Project we are happy to share digital copies of any records that may be relevant to your family history.  We are also happy to receive  narratives about you family histories of 19th century migration or digitized records  related to your family's history of migration to Lagos. 
If you aren't already doing so, we strongly encourage you to record your family histories. Whether you choose to become part of the Ekopolitan Project community as a contributor or as a seeker, know that it is important to contemporary scholars as well as your future descendants that you record your Lagos family histories before they are forgotten. 
PROJECT LEAD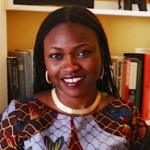 Abosede George started the idea for the EKP and oversees its evolution over time. She was born in Lagos some years ago. Her life path has taken her to various places but now she lives mainly in New York, teaching African History courses at Barnard College and Columbia University. Her interests include the history of African people in the world, the small but mighty Lagos Studies Association of which she is a founder and proud lifetime member, and decolonial approaches to people, animals, and the environment. Her pleasures include food, fashion, languages, and music.
Contact