Lagos Photo Festival
LagosPhoto Festival is an annual photography festival held in Lagos, Nigeria.
In 2018, the festival's theme was Time Has Gone. It featured work by the Ekopolitan Project's founder Abosede George and received coverage by Vogue Italia. George created an audio piece which reworks the archives of a court case from the late 1800s in Lagos, Nigeria.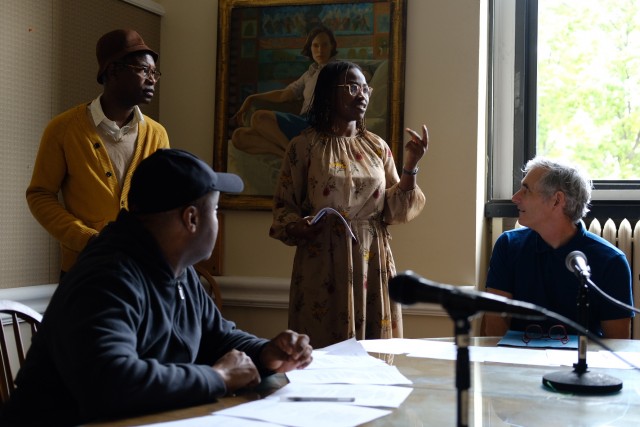 Interviews & Presentations
Ekopolitan Project's YouTube Channel

La Bastarda: A Reading and Conversation with Trifonia Melibea Obono
To view part 2 and part 3, refer to Ekopolitan Project's YouTube page
---
The Beginning of an Idea: Interview with Rodolfo Sarracino (part 1)
To view part 2 and part 3, refer to Ekopolitan Project's YouTube page
---
Lagos: From the Pepperfarm to the Megacity Conference, Keynote Lecture by Professor Kristin Mann