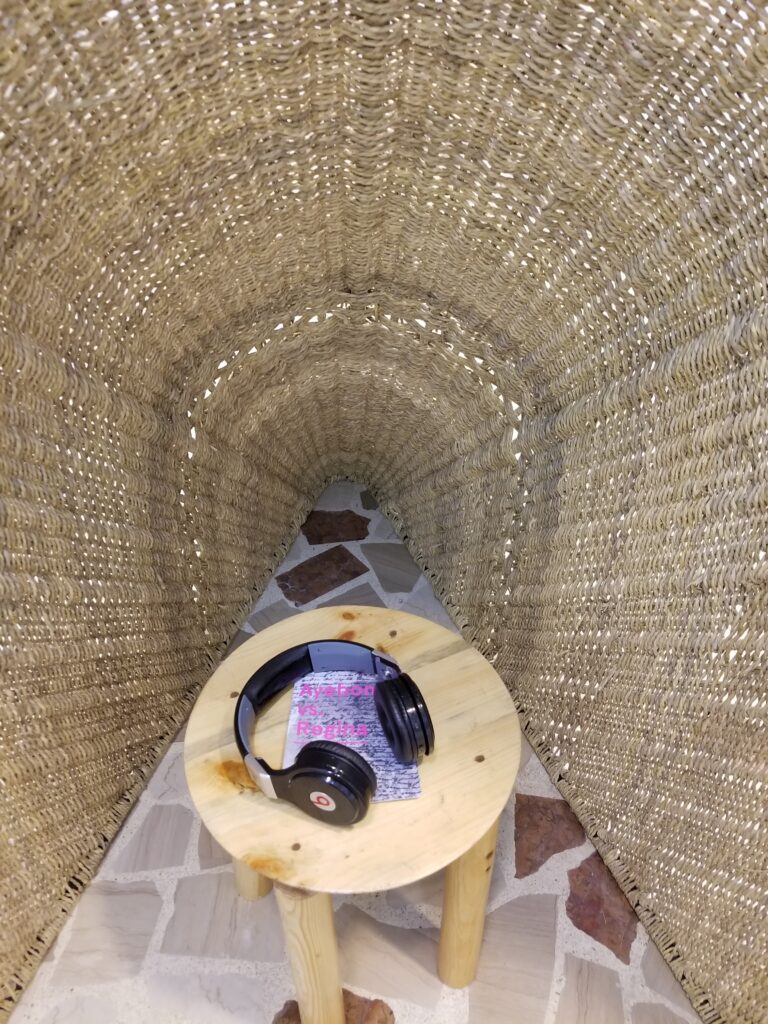 Lagos Photo Festival is an annual photography festival held in Lagos, Nigeria.

In 2018, the festival's theme was Time Has Gone. It featured work by the Ekopolitan Project's founder Abosede George and received coverage by Vogue Italia. George created an audio piece which reworks the archives of a court case from the late 1800s in Lagos, Nigeria. Visitors would sit in an audio booth, like the one pictured at left, and listen to the trial and testimonies from the court case Ayebomi vs. Regina.
Recordings
Experience the audio for yourself.