English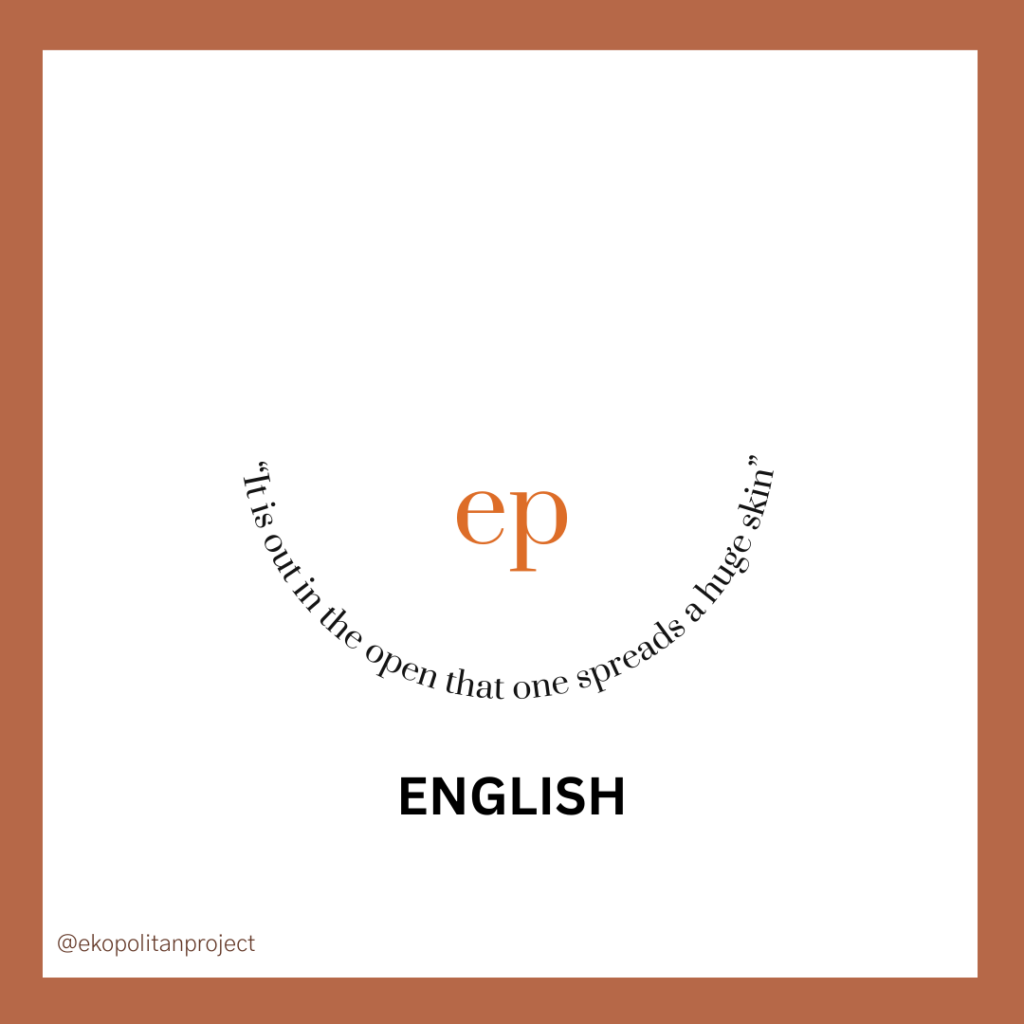 "It is out in the open that one spreads a huge skin"
This proverb alludes to themes of openness and the idea that matters of importance to all should be shared among all. But it also makes me think of cultures of secrecy that are prevalent in contemporary Nigeria.
When we look back and reflect on history we should also think about history's impact on our society. How does the ideal of openness reflected in the proverb relate to the culture of secrecy that prevails in the present.  Did one come first and then another? 
Portuguese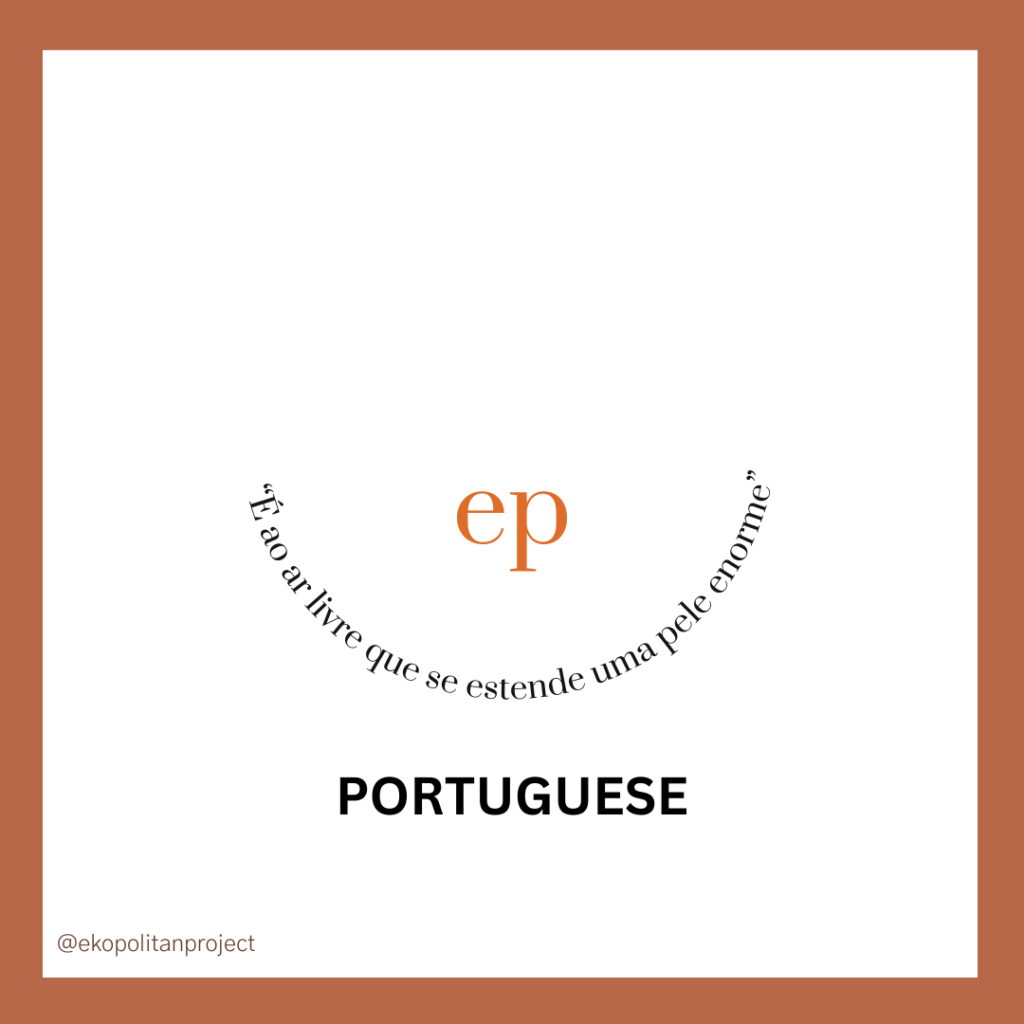 "É ao ar livre que se estende uma pele enorme"
Este provérbio alude a temas de abertura e à ideia de que assuntos importantes para todos devem ser compartilhados entre todos. Mas também me faz pensar nas culturas de sigilo que prevalecem na Nigéria contemporânea.
Quando olhamos para trás e refletimos sobre a história, devemos também pensar sobre o impacto da história em nossa sociedade. Como o ideal de abertura refletido no provérbio se relaciona com a cultura do segredo que prevalece no presente. Um veio primeiro e depois outro?

Spanish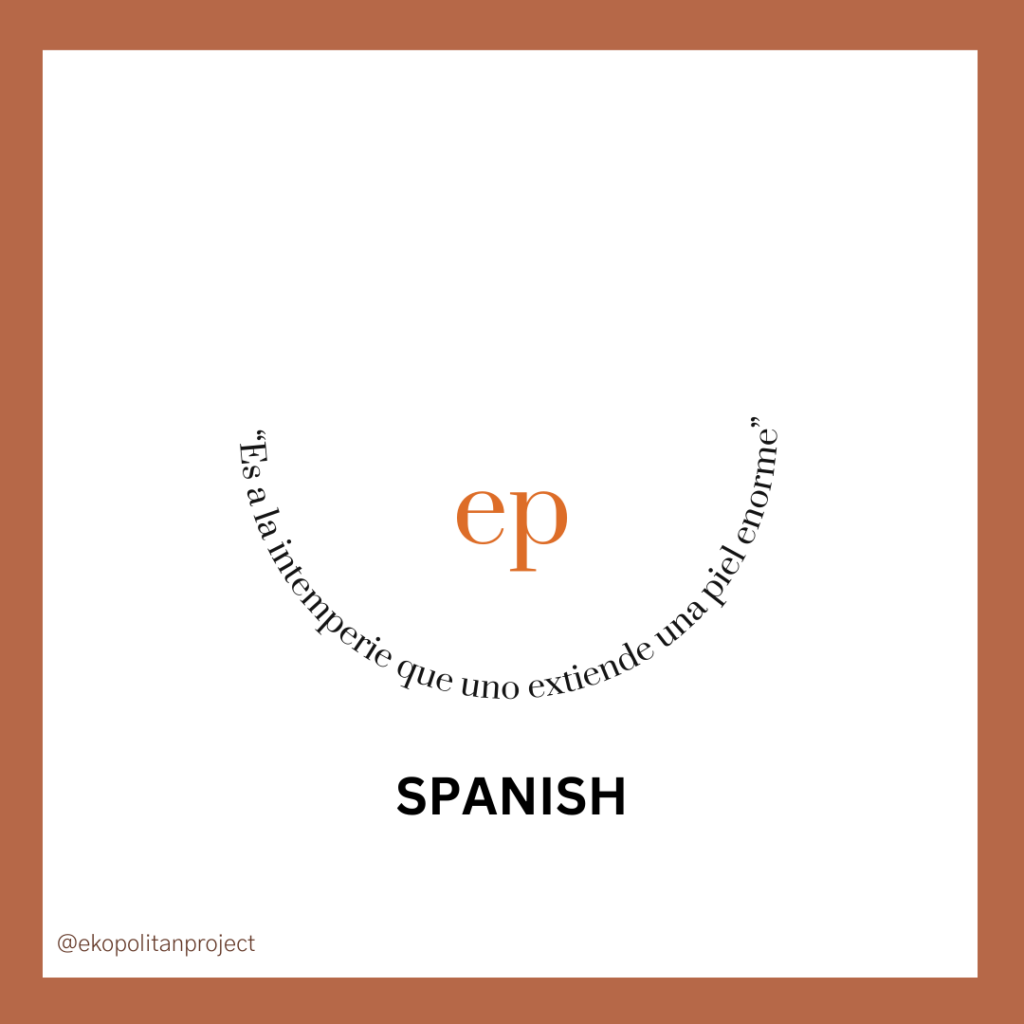 "Es a la intemperie que uno extiende una piel enorme"
Este proverbio alude a temas de apertura y la idea de que los asuntos de importancia para todos deben ser compartidos entre todos. Pero también me hace pensar en las culturas de secretos que prevalecen en Nigeria actual.
Cuando miramos hacia atrás y reflexionamos sobre la historia, también debemos pensar en el impacto que tiene la historia en nuestra sociedad. ¿Cómo se relaciona el ideal de apertura reflejado en el proverbio con la cultura del secreto que prevalece en el presente? ¿Llegó primero uno y luego otro?

Yoruba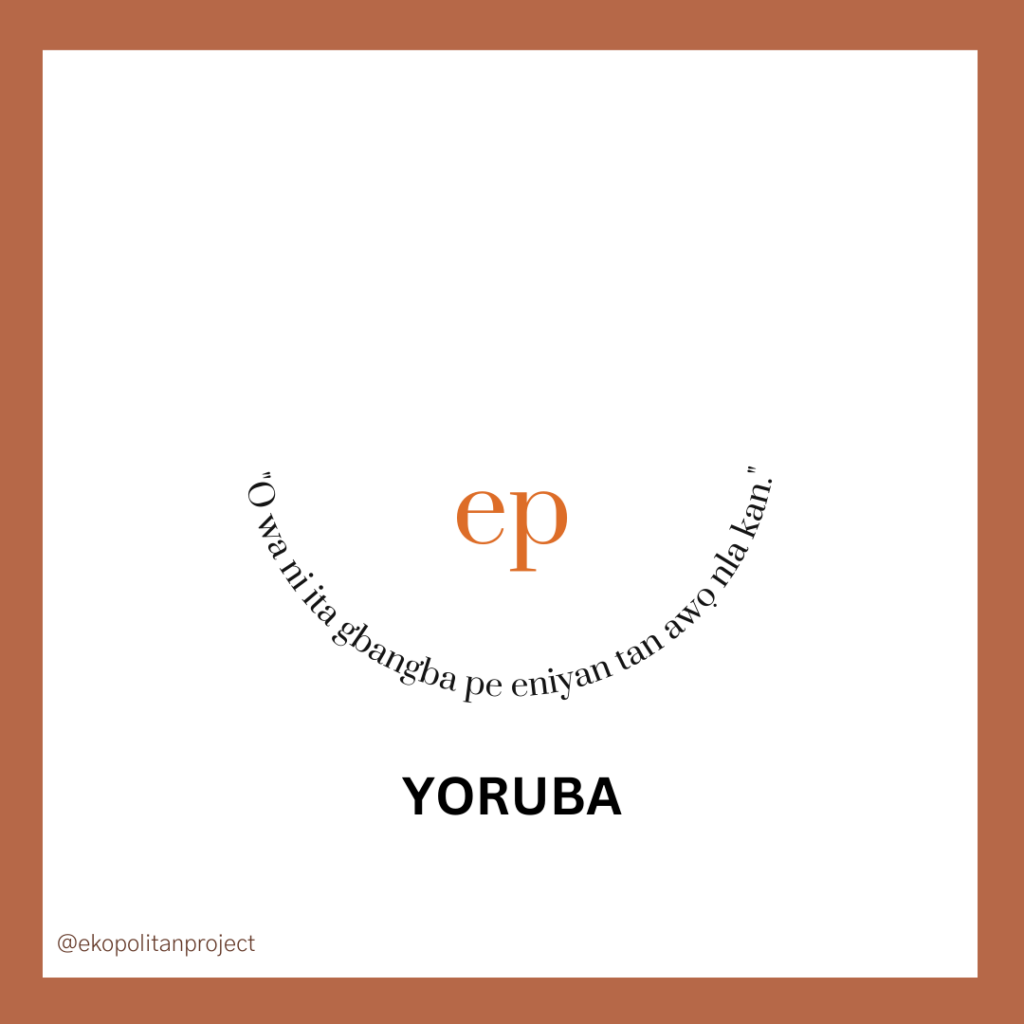 "O wa ni ita gbangba pe eniyan tan awọ nla kan"
Òwe yi tọka si awọn akori ti ìmọ ati awọn agutan ti awọn ọrọ pataki si gbogbo yẹ ki o wa ni pín laarin gbogbo. Ṣùgbọ́n ó tún jẹ́ kí n ronú nípa àwọn àṣà ìkọ̀kọ̀ tí ó wọ́pọ̀ ní Nàìjíríà òde òní.
Nigba ti a ba wo ẹhin ti a ba ronu lori itan a tun yẹ ki o ronu nipa ipa itan lori awujọ wa. Bawo ni apẹrẹ ti ṣiṣi ti o han ninu owe ṣe ni ibatan si aṣa ti asiri ti o bori ni lọwọlọwọ. Njẹ ọkan wa akọkọ ati lẹhinna miiran?
#ekopolitanproject #africanarchives #africanhistory #nigerianhistory #history #Lagos #Eko #African Heritage #LagosHistory #africandiasporas #familyhistory